Covered in soothing soft tones, combining warm nuances of walnut with graceful mat and pearly gray accented with brushed metal, the rooms are real cocoons of rest with a cozy atmosphere. Because if their decoration is distantly reminiscent of the trains of yesteryear, fortunately they do not have that noisy character! Illuminated by a large full-length mirror, with a courtesy tray, a minibar, a safe, a beautiful flat screen TV, wifi access and many other advantages, they offer all the comforts of quality accommodation.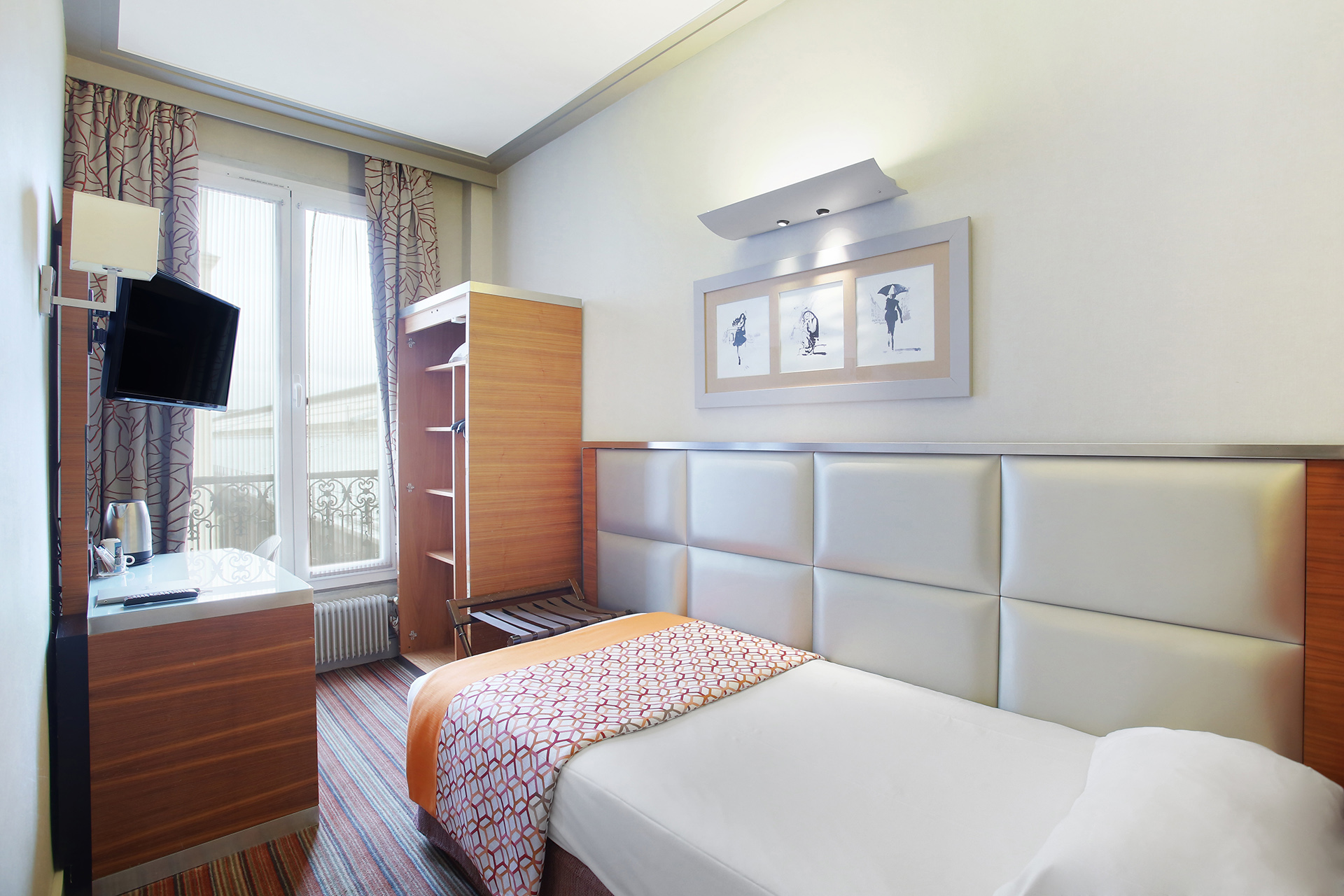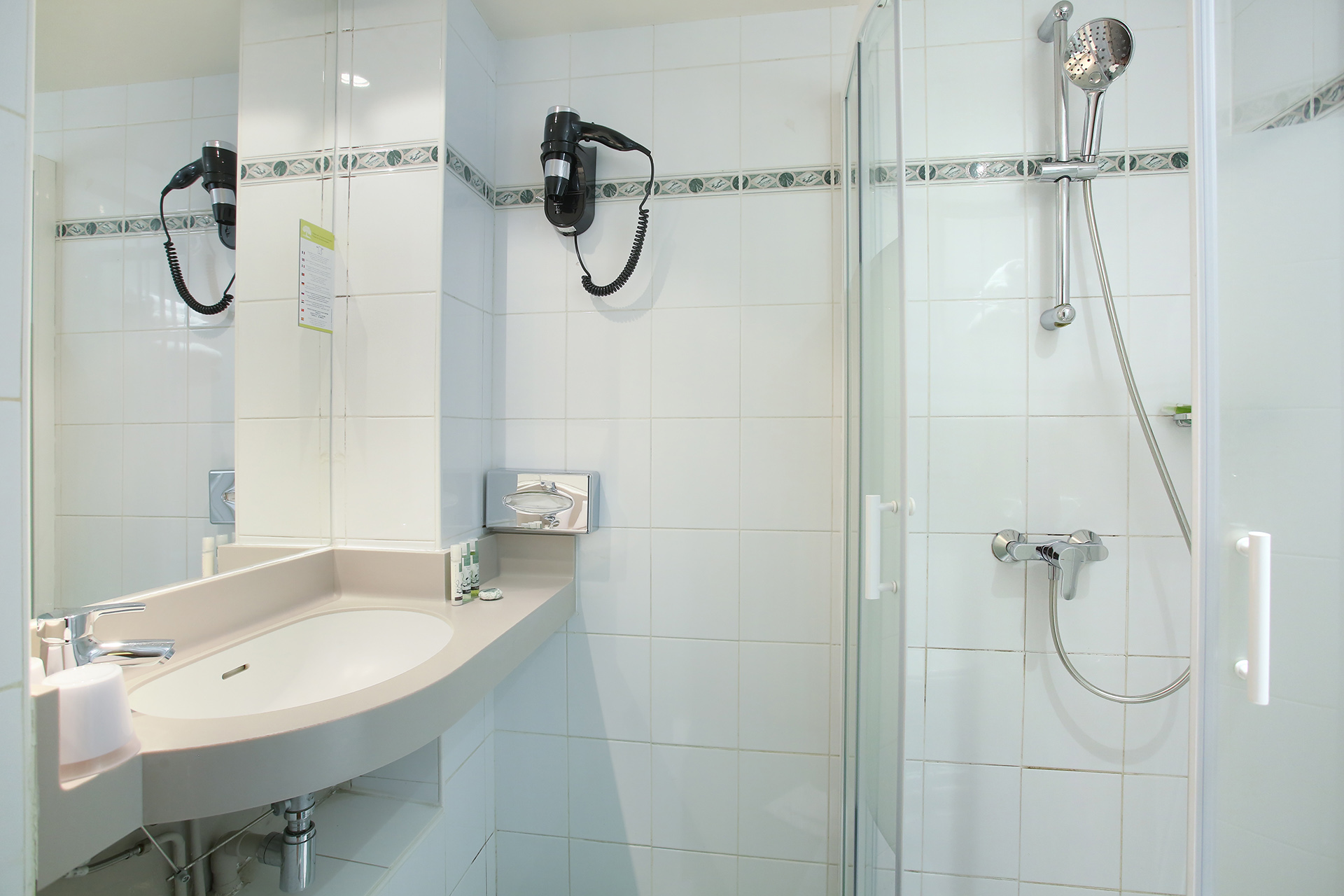 We wouldn't lock it in there, but it's great value for money. The surface area and the equipment allow you to work or rest in comfort.
With these two different beddings, we advise you to enter your preference during your reservation.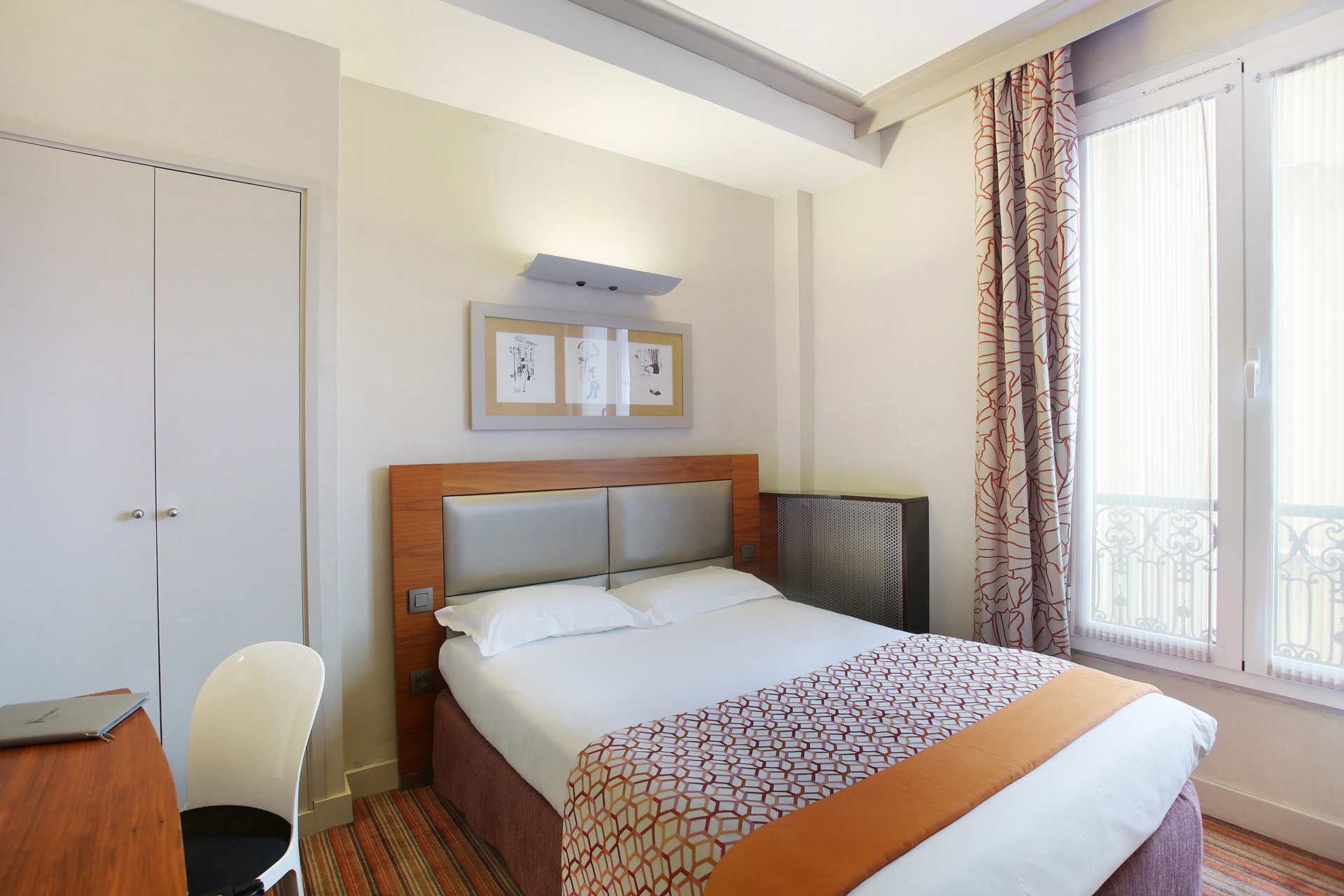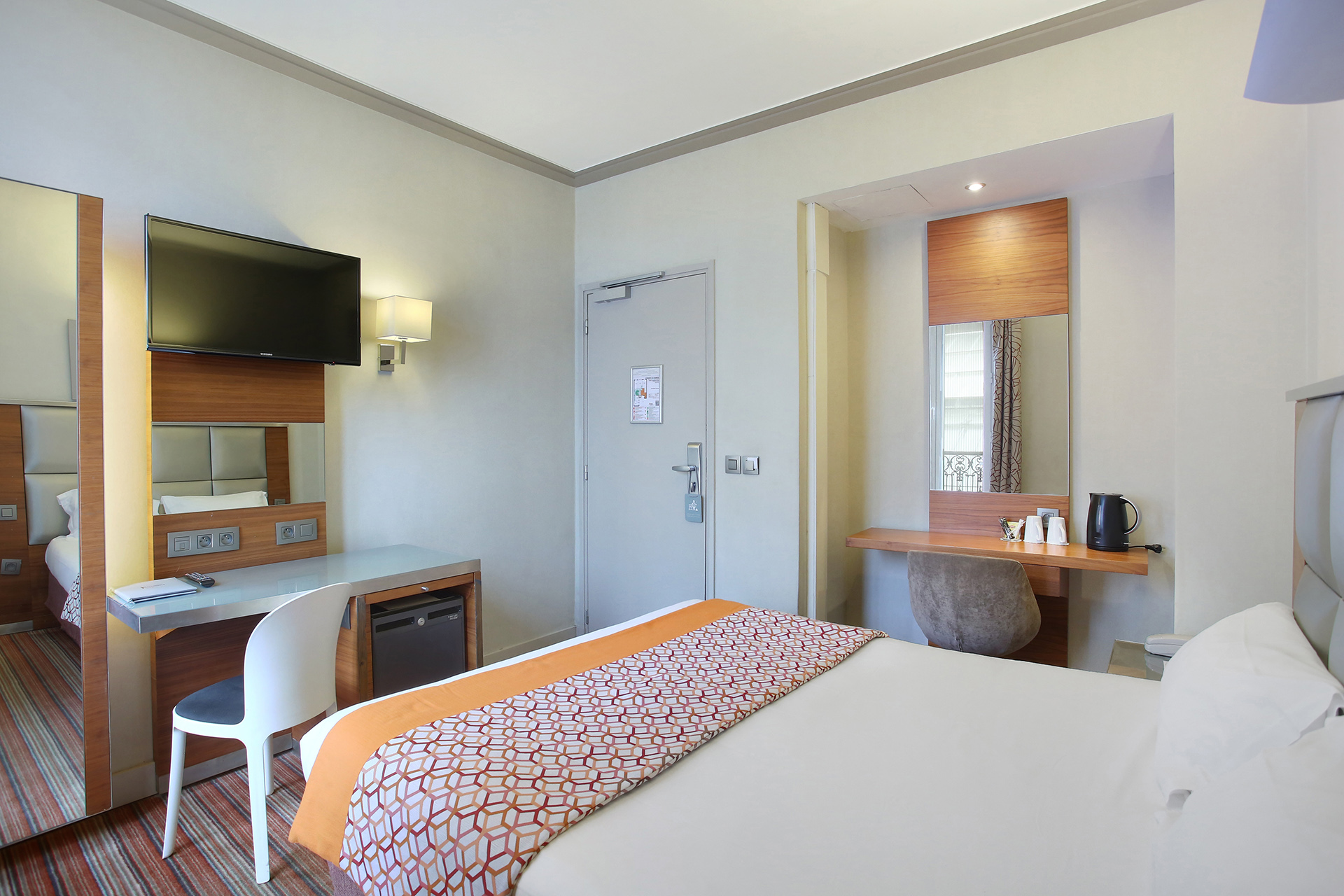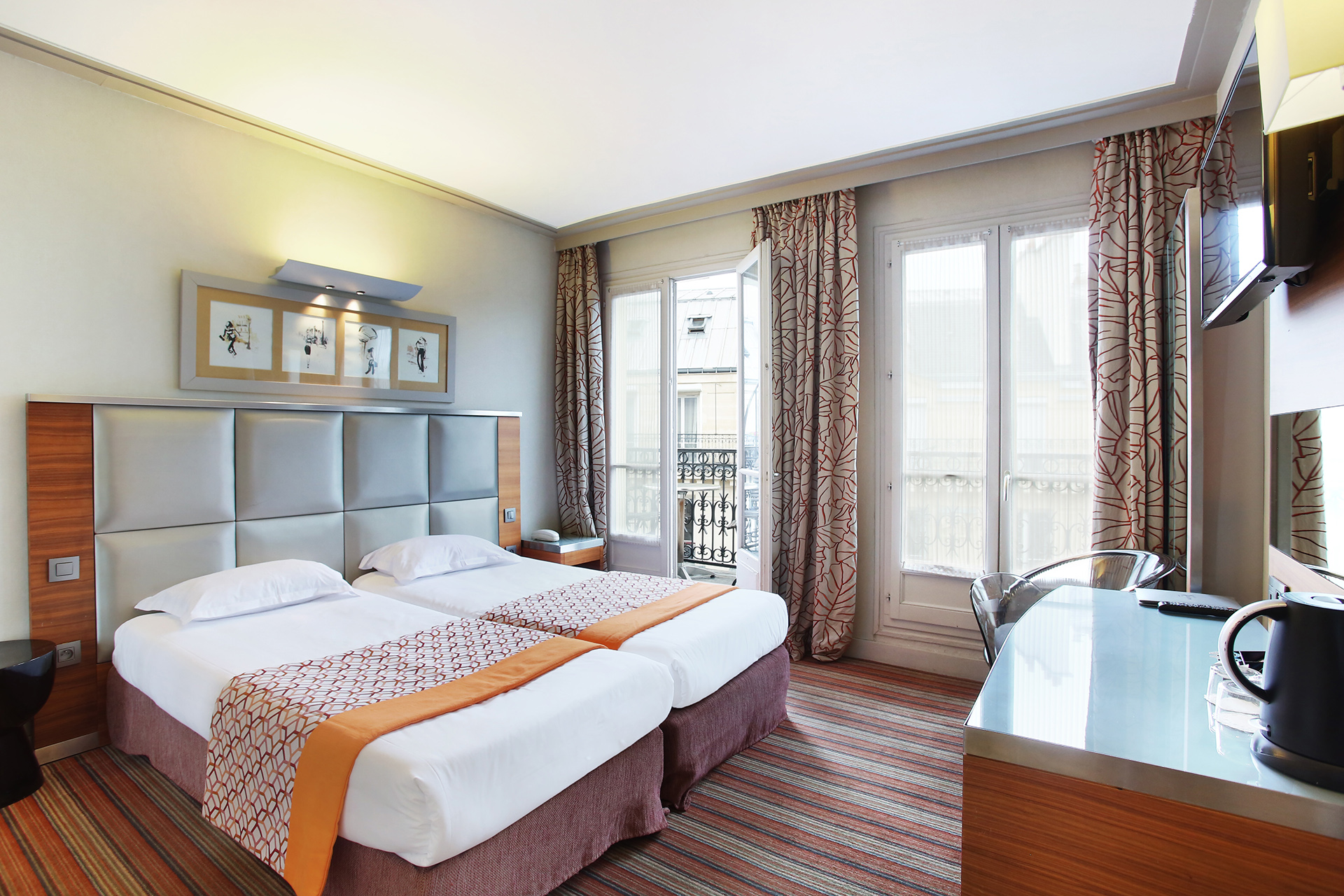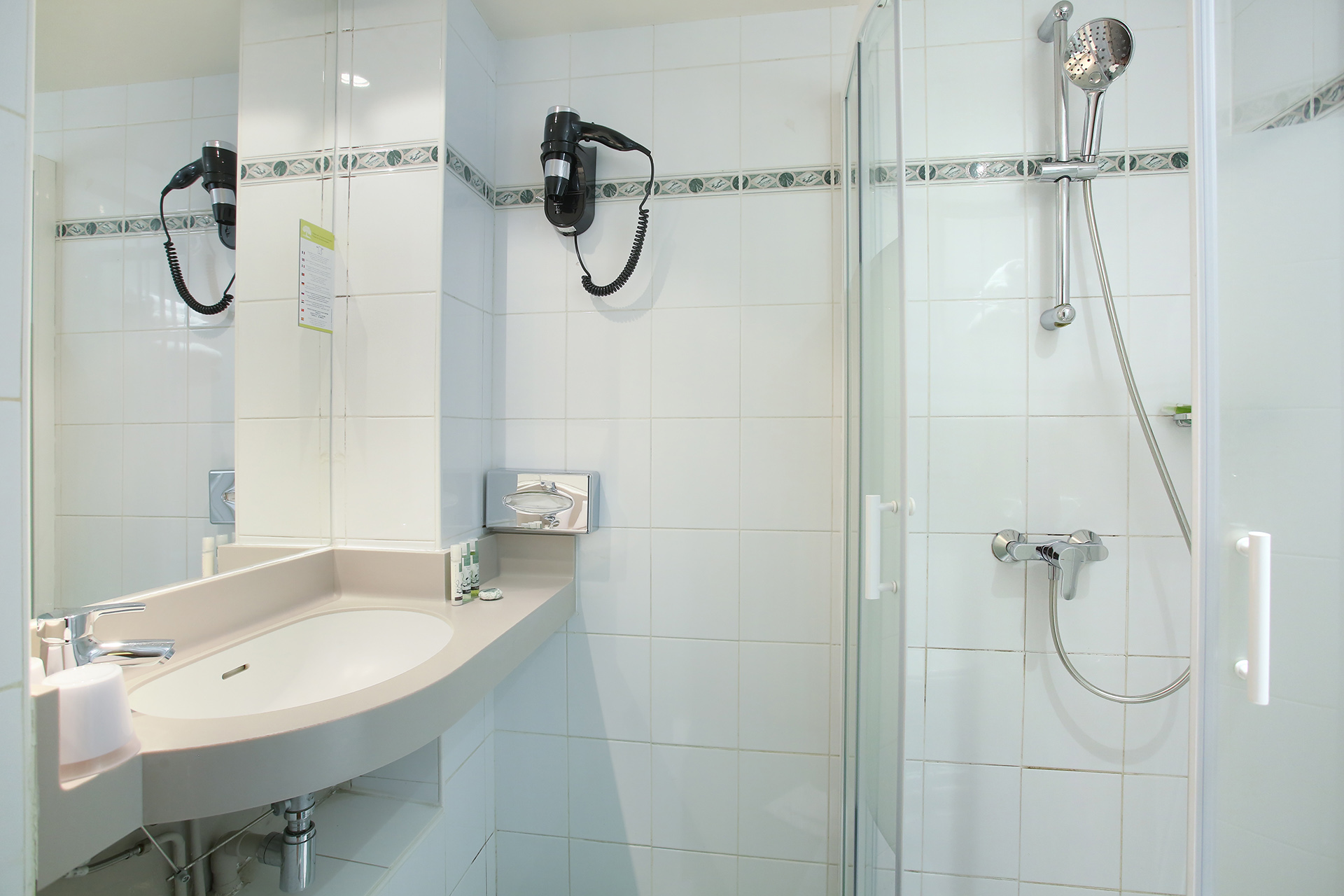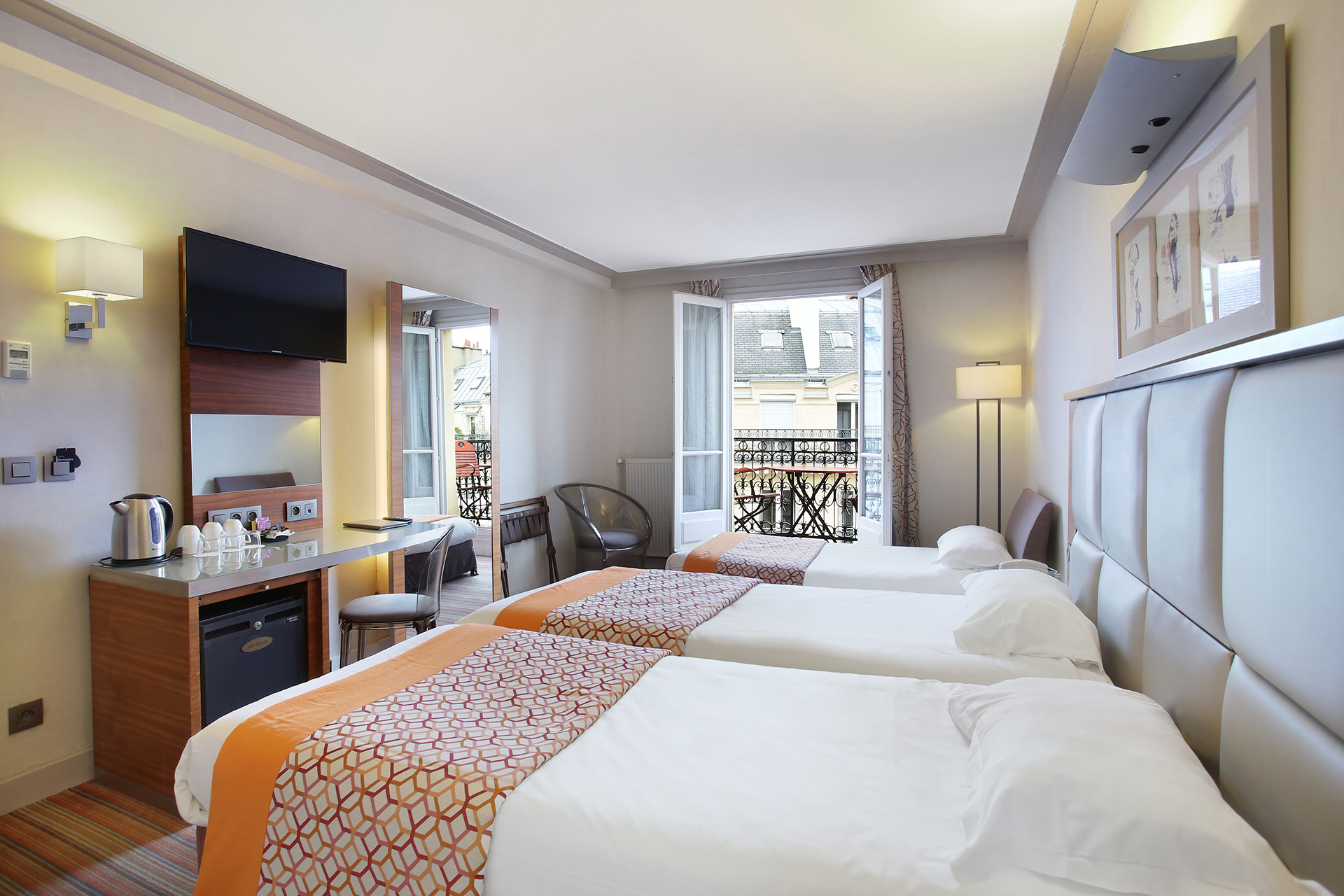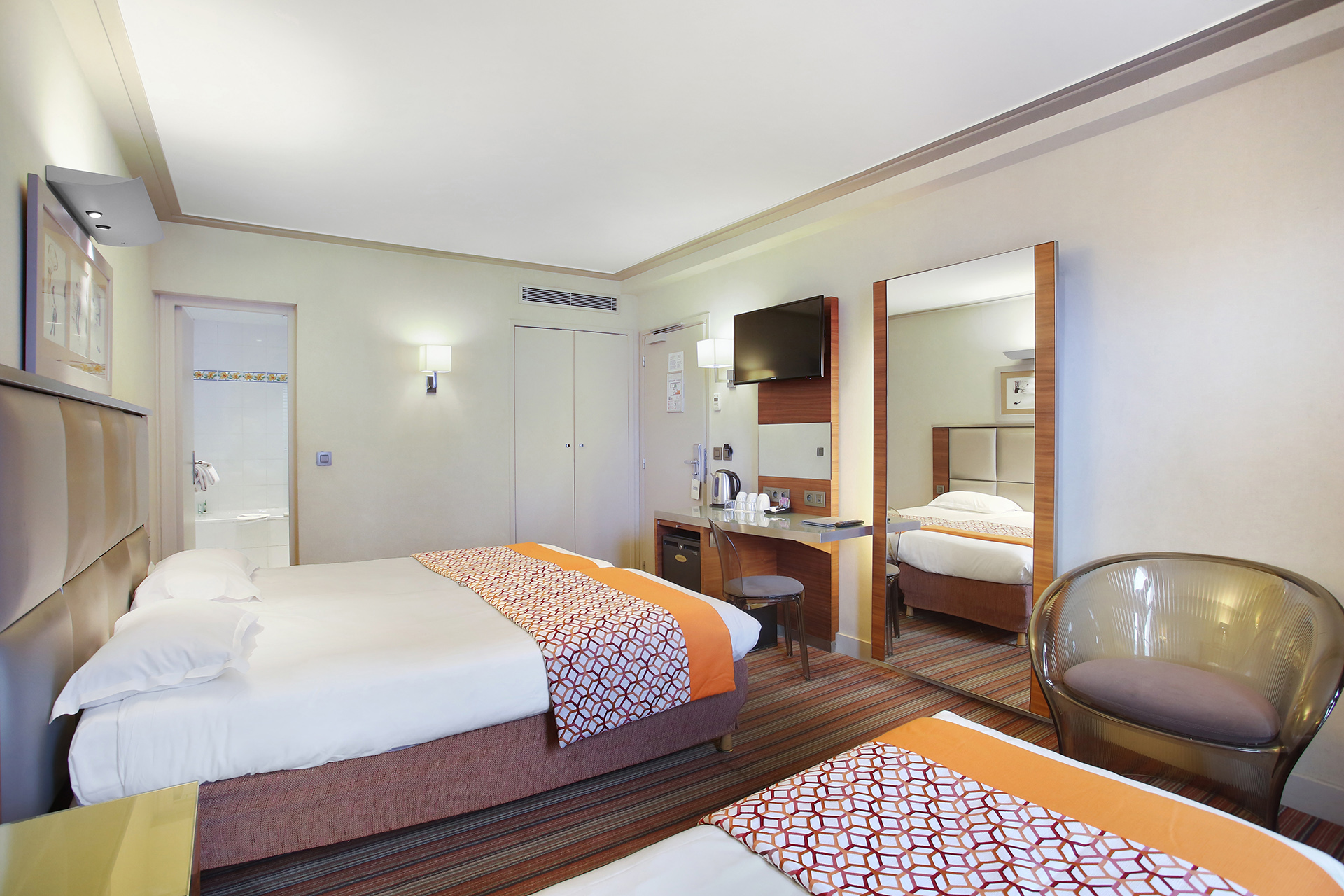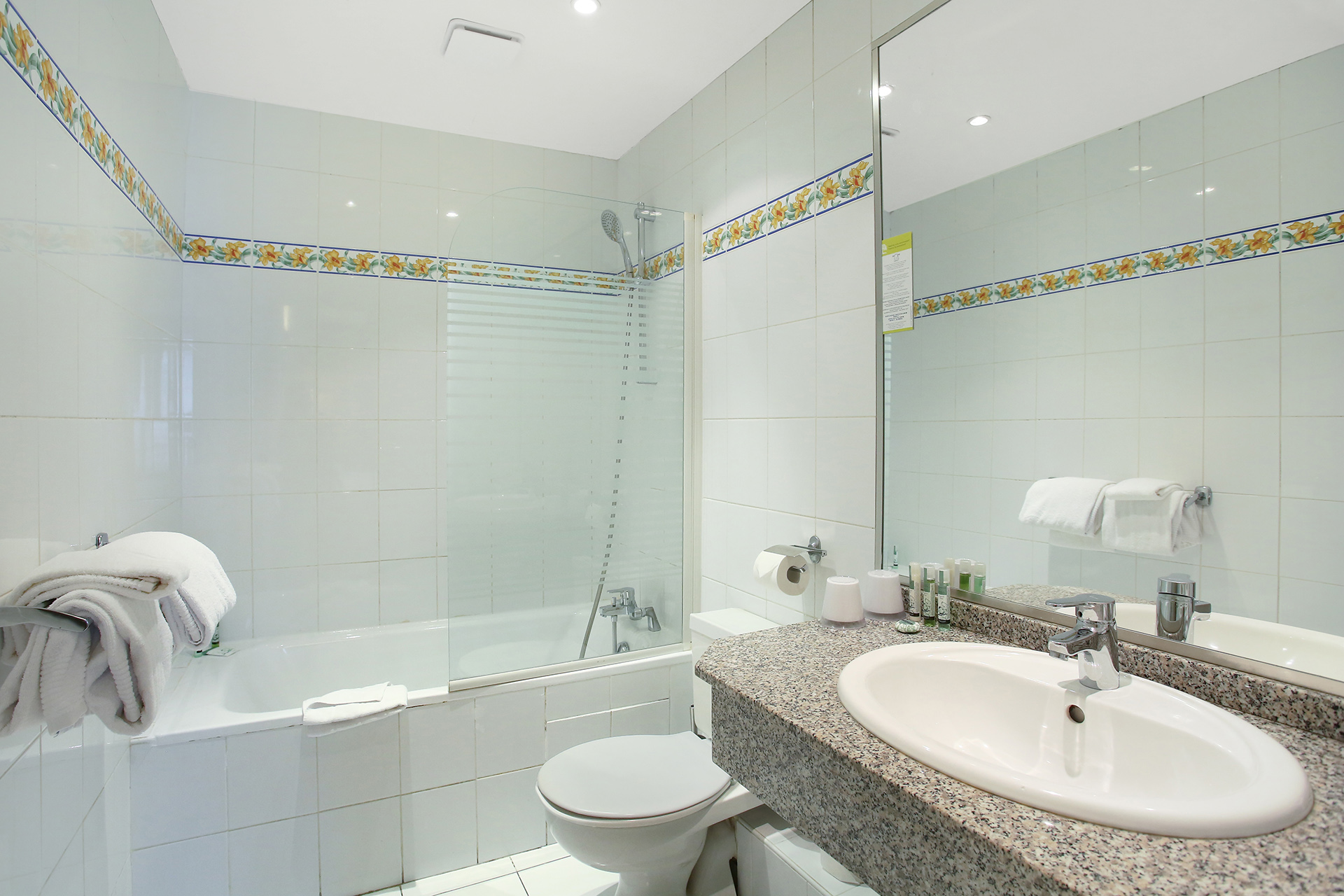 Spacious and bright, our triple rooms are all equipped with 3 single beds and a bathroom with bathtub. They have all the equipment you may need, safe, wifi access, courtesy tray and minibar.